Connections Foster Care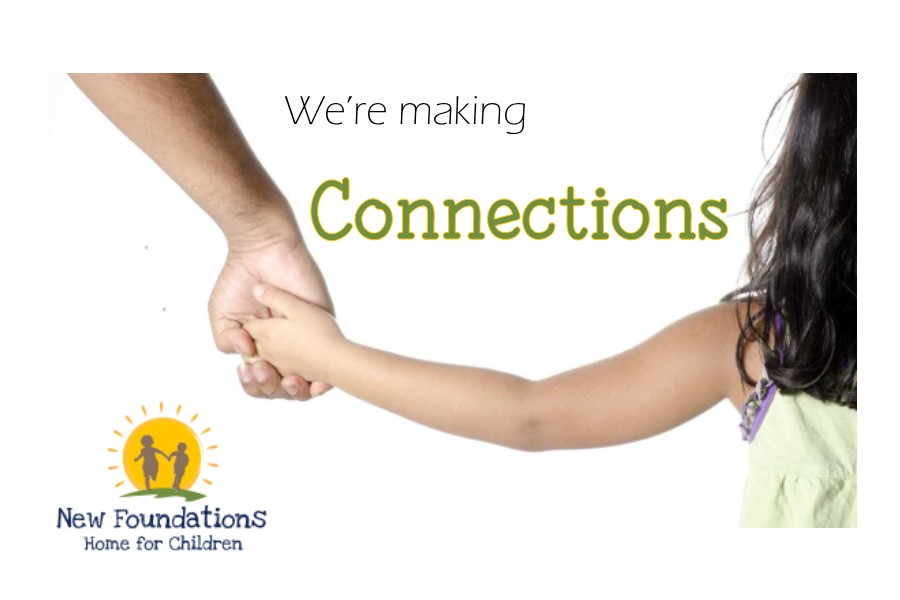 Welcome to Connections!
New Foundations Home for Children is proud to announce Connections Foster Care program.  Our agency will connect children to the services they need in order to thrive.  Our foster parents will connect children to a caring family.  Our experienced staff will connect families to the support they need to make a difference.
Foster care is the temporary care of children whose families are having problems and the child is not able to remain in the home.  Most children are in foster care temporarily, and they need loving, nurturing homes in order to stabilize and transition to the next chapter of their lives.  Foster parents are incredibly special people willing to invest the time and energy to provide a temporary home for children in distress.  The New Foundations program will offer a therapeutic component, specially training parents to work with children and youth who have suffered from abuse and neglect, or other traumatic life experiences like the loss of a parent.  For those with a calling to serve medically fragile children, we are here for you as well.
Have questions?  Please take a look at our FAQ page.
As of June 1, there were 270 children in Anderson County in need of foster homes.  More than 80 of those require the therapeutic component.  It is reported that only 27% of the children are placed in their home county.  New Foundations would like to serve more children in the Upstate, and help them thrive in loving homes.
At Connections, we welcome people of all cultures, races, ethnicities, religions, sexual orientations, and gender identities. We believe everyone has the capacity to nurture and care for a child in need.  Somewhere, there is a child who needs you in his or her life.
Those interested in more information on the program should contact Nikki Latimer at 864-965-7774.  Ms. Latimer is interested in making speaking engagements throughout Anderson County in order to promote the program and recruit those amazing individuals and families willing to make a difference in a child's life.
The reality of foster care is not always picture perfect, but we are here to support you and help make your caring, loving home successful for a child in need.
Click here to inquire about becoming a foster parent.