What We Do
Now called New Foundations Home for Children, the agency was established in 1974 as the Youth Treatment Center for boys, and later became Anderson Youth Association. NFHFC is a nonprofit organization serving the Upstate, South Carolina with residential care programs for children and teens, and community based counseling and family services.  New Foundations has served thousands of clients over the years, following our vision to Secure the Future for Children and Families – Whatever It Takes!  More on our History here.
Our Mission
New Foundations will dedicate all of our resources, skills, and compassion to improve the lives of children and families.
Our Vision
It is our sincere goal to secure the future for children and families by doing whatever it takes.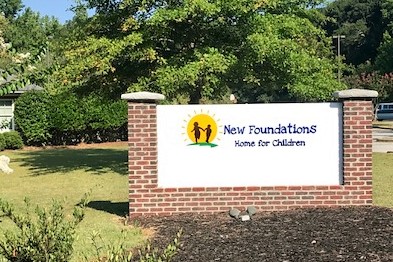 New Foundations Home For Children is a private,  nonprofit agency specializing in caring for emotionally troubled children, adolescents, and families.  We provide an array of programs to meet the increasing demands for quality children and family services.
NFHFC programs include Group Care Intensive Services (site-based, residential), Empowering Families (in-home family strengthening), and the Family Counseling Center of Anderson (community-based mental health provider).  For a comprehensive look at New Foundations and our services, look at our NF Agency Overview and NFHFC – More to Know About this Great Agency!
For more detailed information on our programs, please visit these pages:
Since 1995, NFHFC has continuously earned national accreditation through the Council on Accreditation (COA).  Every four years, COA engages in an in-depth review of services and administration, and management functions. The process takes 12-18 months and involves staff in every program and at all levels, our Board of Directors, and community stakeholders. COA recognizes NFHFC as a provider that continues to successfully implement high performance standards and deliver the highest quality services.  For more on the Council on Accreditation, please visit http://coanet.org/home/.
NFHFC is a United Way partner agency.  United Way of Anderson County supports The Family Counseling Center of Anderson.